18X18: The Inaugural M² Summit – FEATURED PRESENTERS​
Leverage the 18×18 Framework to examine, explore, and experience the possibilities of educational goals in the 21st century during this immersive, dynamic three-day gathering for Jewish educators.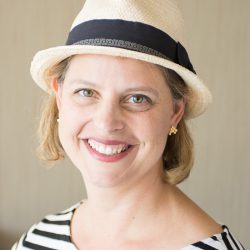 Executive Director, Kol HaOt; M² faculty member and graduate of SEC 3
An experienced facilitator and Jewish education entrepreneur, Elyssa Moss Rabinowitz creates worlds of Jewish meaning by using all forms of media to create interactive, participatory events and programs.
In sessions with Elyssa, we'll craft yizkor candles, experiment with the Japanese art of black-and-white notan, and unpack the components of a Passover seder to create new rituals.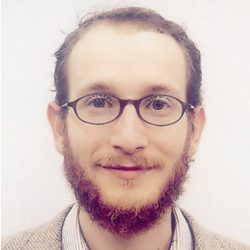 Director, Pushing the Envelope Farm
Elan aims to inspire joy and reverence for the natural world by exploring earth-based Jewish traditions and the wonders right outside our door.
Join Elan to discover an "edible Eden" through a field and forest tasting tour, hand-dye silk challah covers, and trace how the Jewish people's deep connection to the wilderness informs our personal and collective identities.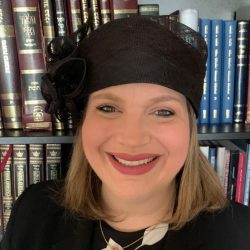 Senior Scholar & Educator in Residence, The Jewish Education Project
Rabba Yaffa Epstein is the Senior Scholar & Educator in Residence at The Jewish Education Project.
With Yaffa, we'll confront "imposter syndrome" with tools from Jewish history and unpack the Amidah, the emotional peak of Jewish prayer.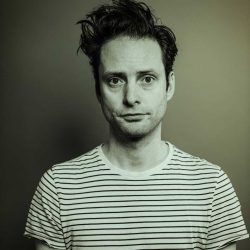 Richard Saudek is a performing artist and clown who has performed at La Mama, the Shakespeare Theatre Company, Ars Nova, and more.
Richard will delight and perplex through performances that pursue and fall short of perfection and embody the wonder and chaos of humanity.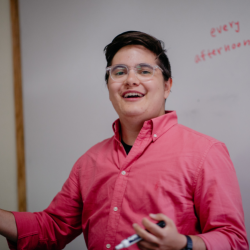 Associate Rosh Yeshiva, SVARA
Laynie, the Associate Rosh Yeshiva at SVARA: A Traditionally Radical Yeshiva, works to uplift the irreverent, queer, and subversive spirit of rabbinic text and theology.
Their sessions include a twilight exploration of time and transformation, and inclusive entries to studying Talmud and wrapping tefillin.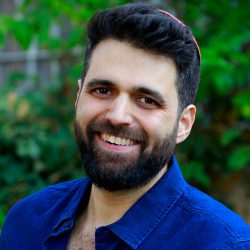 Nissimmi is a chef and Jewish educator who uses food to explore the deep connections between culture, identity, and tradition.
Join Nissimmi for:
A deep dive into Purim menus from around the world – and tips for the perfect "Haman's fingers", and an investigation into olive oil as a symbol, an ingredient, and an educational tool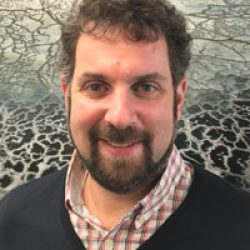 Associate Research Professor, Mayberg Center for Jewish Education and Leadership, The George Washington University
At the heart of the summit is the 18x18 Framework – and we're thrilled to welcome one of its co-creators, George Washington University's Dr. Ben Jacobs, for an in-depth Q&A session.
Dr. Jacobs will share the story behind the framework's conception and creation process, reveal which dimensions were considered for #19, and more.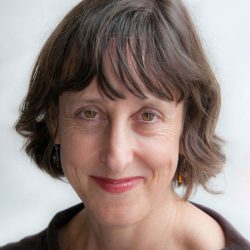 Lisa is an M² faculty member, educator, and certified Master Practitioner of NARM, a modality for healing complex trauma.
Lisa will guide us to understand the inner lives of Jewish women immigrants on the Lower East Side, and engage the heart in prayer with a tale from Rabbi Nachman of Breslov.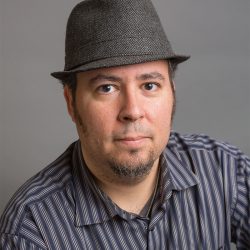 Bandleader, multi-instrumentalist (oud/vocals/winds); Professor of Ethnomusicology & Sephardic Studies; Director of Musical Arts
Samuel is an ethnomusicologist, multi-instrumentalist, composer, and The City University of New York professor.
In sessions with Samuel, we'll immerse ourselves in maqam, the Sephardi musical system, and explore Maimonidean writings that illuminate the spirituality of music.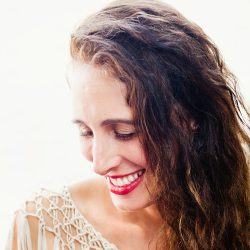 Musician, Composer, Hazzan
Basya is an award-winning musician, composer, and ALEPH-ordained hazzan whose genre-bending sound merges continents, key signatures, and languages.
Basya's 18x18 sessions include a musical exploration of Rabbi Abraham Joshua Heschel's writings on everyday awe and wonder, and a crash course in Torah cantillation, tradition, and movement for those who've always wanted to be invited to the bimah.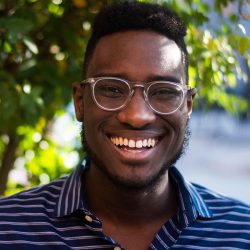 Program Director and Faculty, Inside Out Wisdom and Action Project
Yehuda is a spiritual activist and community organizer working to dismantle racism systemically.
Yehuda's 18x18 sessions include a justice-focused exercise for the soul and
an inside look at cultivating spiritual power.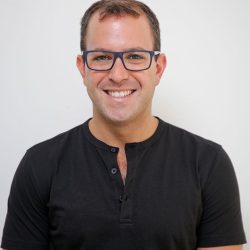 Shuki Taylor is the founder and CEO of M²: The Institute for Experiential Jewish Education. With Shuki, we'll get to know the 18x18 Educational Dimensions for Jewish Life, discover how to interact with it, and set the tone for the rest of the summit.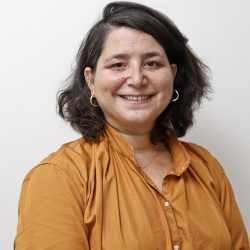 Israel Program Director, M²
Shlomit is an educator and published poet with over 20 years of international experience in Jewish education. She strongly believes in creative writing as an impactful tool in experiential learning.
Join Shlomit to wander through the expansive worlds of Israeli lullabies, poetry, and prayer.