Meet the people who make the M² magic happen
Our staff, faculty and board are constantly dreaming up ways to help you, your team, and your organization design inspiring Jewish educational experiences.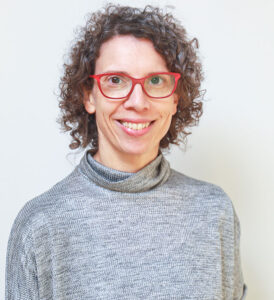 Educational Consultant, iCenter
Rabbi Yehudit Werchow was born in Argentina and grew up in Israel. She is an educational consultant with the iCenter, specializing in Arts and Experiential Education and Change Management. Yehudit holds a BA in Political Science and Literature from The Hebrew University, an MA in Jewish Education from HUC-JIR NY, and was ordained at HUC-JIR in Jerusalem. She is the former Director of Education for Masa and has served in the position of the Jewish Agency's Senior Shlicha for the Reform Movement in North America and the UK. Prior to her Shlichut to the URJ, Yehudit worked in Merkaz Maase, a leading Israeli social change organization.
Educational Consultant, iCenter
PREVIOUS FACULTY & MENTORS
PREVIOUS FACULTY & MENTORS
18x18 faculty, 2021
Founder & Executive Director, Mitsui Collective
Rabbi Sharon Cohen Anisfeld
Rabba Rachel Kohl Finegold
Deputy Director of Be'eri and Director of the Be'eri School for Teacher Education, Shalom Hartman Institute
Beit Prat - Israeli Midrasha