LEAD EDUCATIONAL TRANSFORMATION & CHANGE
Cleveland Educators Cohort
A unique 18-month journey that invites Jewish educators from across Cleveland to invest in their passion, build community, and intensify their impact.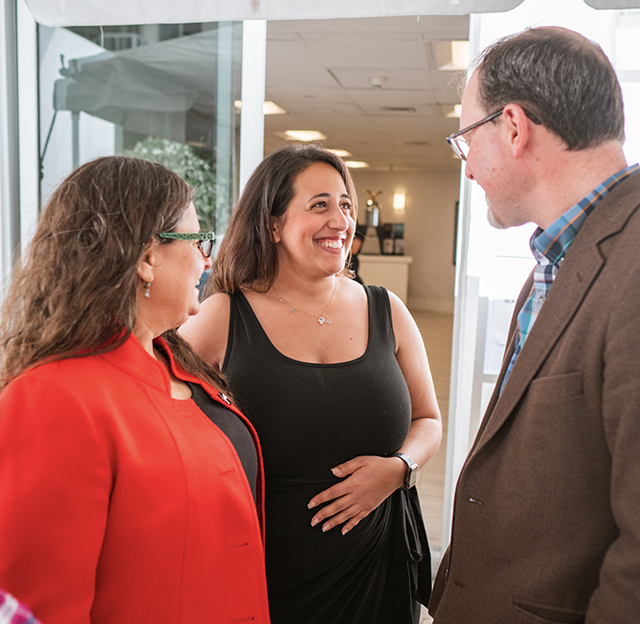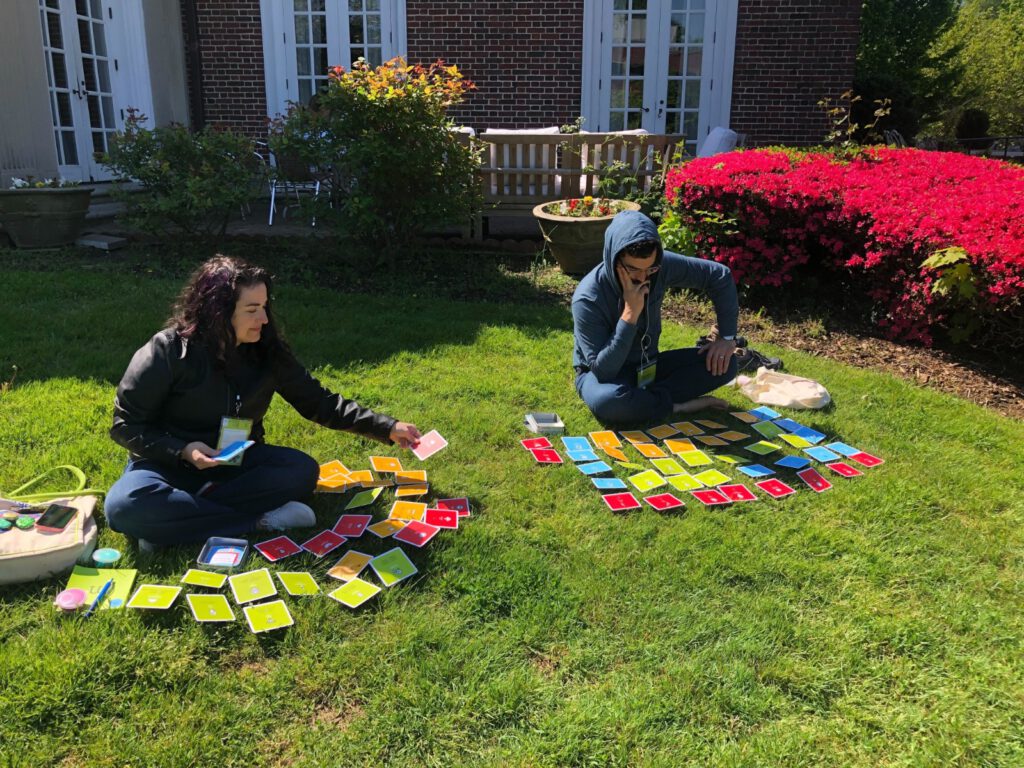 INVEST IN YOUR PASSION
The M² Cleveland Educators Cohort is a community-wide initiative that invests in the most promising educators bringing meaningful Jewish experiences to Jews of all ages and backgrounds across the city, and equips them with the most current and innovative educational methods and tools.
EXPLORE AND EXPERIMENT
Through immersive seminars, community of practice gatherings, and personalized mentorship, the Cleveland Educators Cohort creates an intentional space for enrichment, experimentation, and collaboration – while investing in the growth of each fellow and their organization.
BUILD YOUR COMMUNITY
Fellows represent institutions across Cleveland that vary widely in religious observance and background – including camps, schools, teen and student organizations, synagogues, cultural and grassroots organizations, and more. Their greatest commonality is their deep commitment to a thriving Cleveland Jewish community.
From October 2023 to Spring 2025, you will develop a shared language and approach for transformative experiential education, gain new ways of thinking about educational practice, and acquire skills and effective methodologies that are relevant in all settings.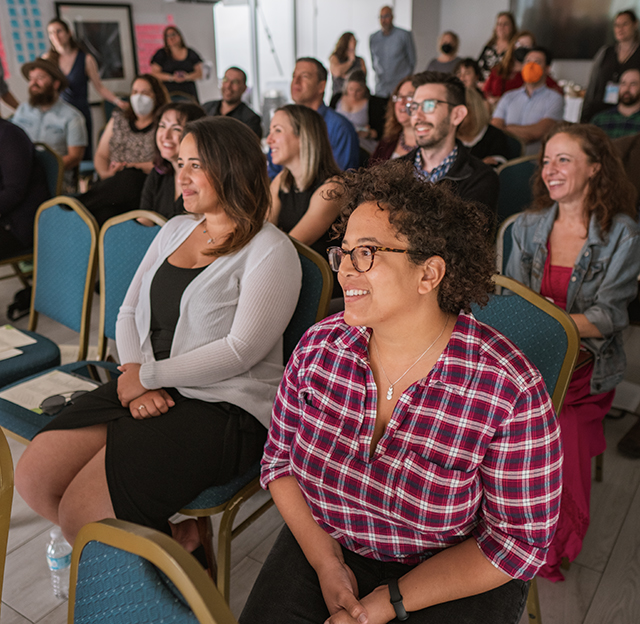 THE POWER AND PURPOSE IN VALUES
Why are values at the core of our educational work, and how do we ensure that learners will value the experiences at hand? In this seminar, we will learn how to put values at the center and to unlock the core tensions within a value that catalyze a value exploration.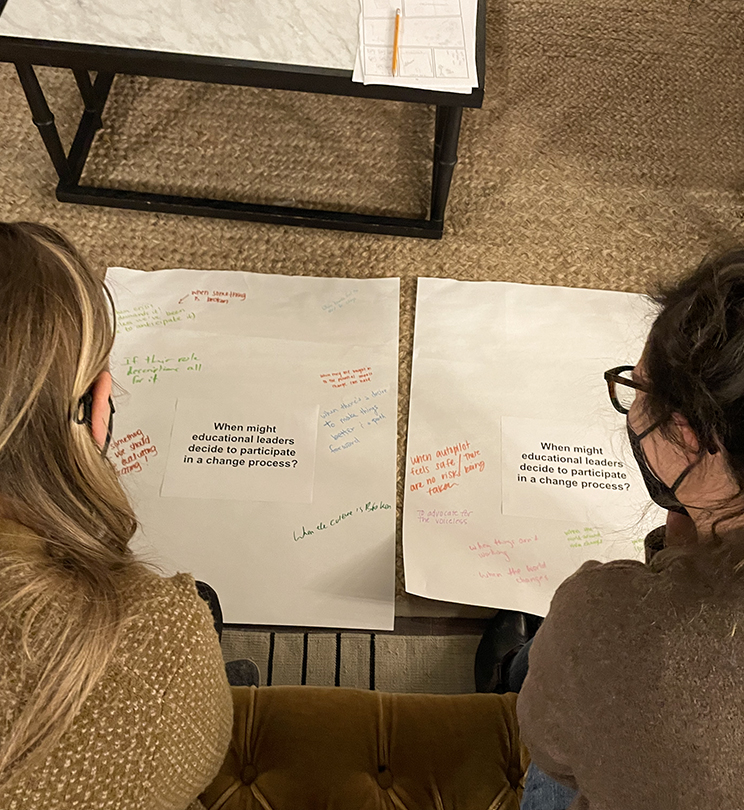 How do we create deeply resonant and engaging educational moments that empower learners to carry an experience's impact long after it ends? In this seminar, we will surface different frameworks and tools, which can be used to craft an intentional arc of experience.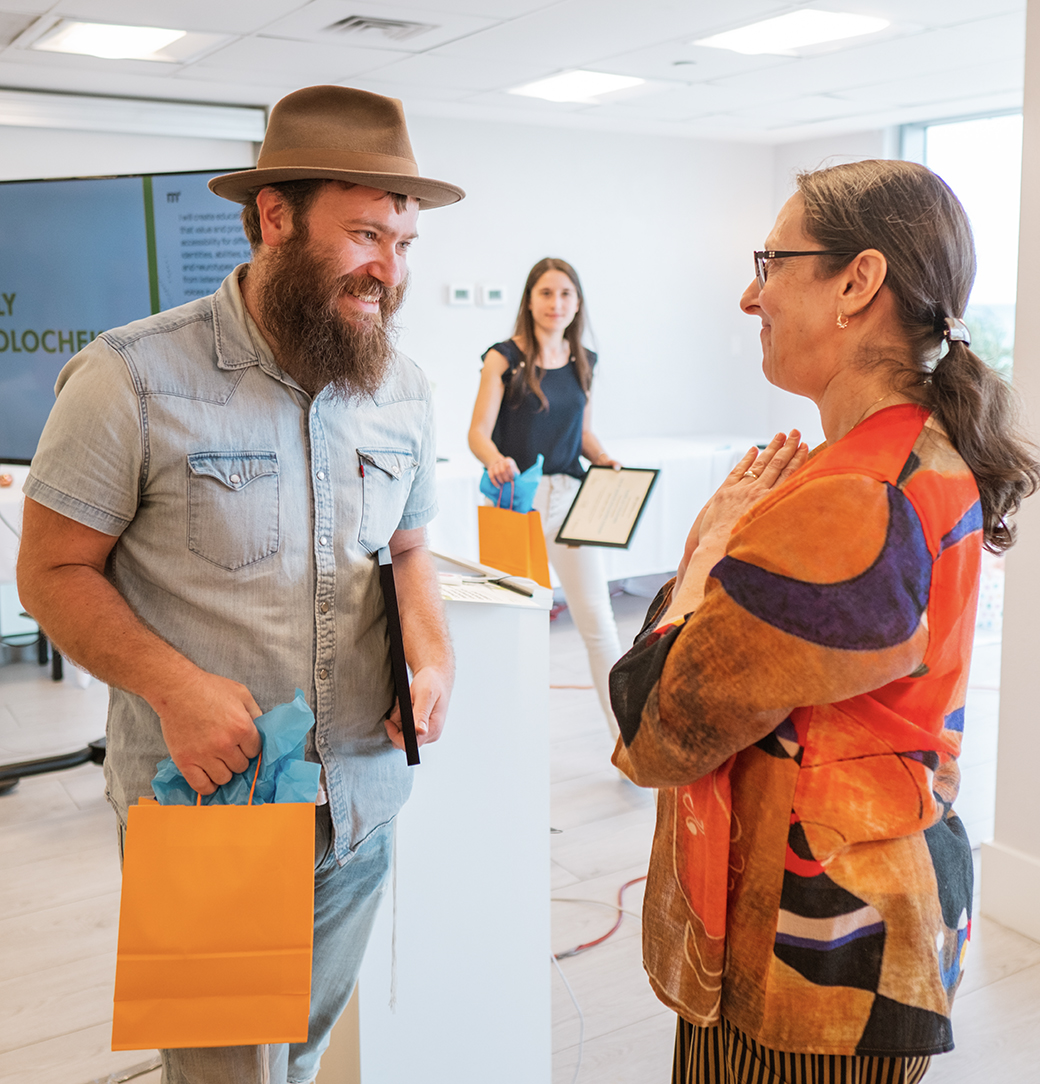 FACILITATING MEANING-MAKING
What is the role of the educator in facilitating the emergence of meaning from educational experiences? In this seminar, we will explore different tools and methodologies that empower learners to make their own meaning from an experience and emerge with a stronger sense of Jewish identity.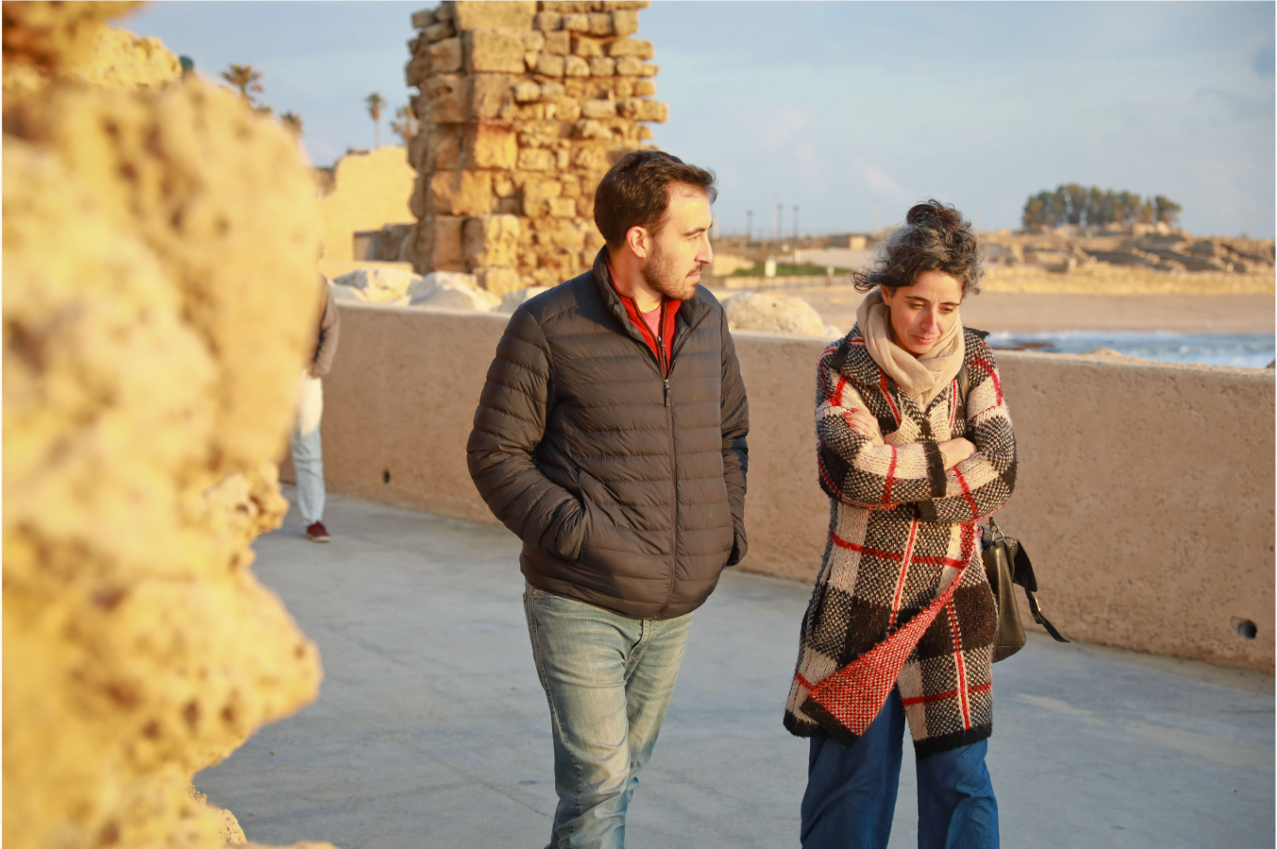 The weeklong seminar will cover key questions related to Israel, Zionism and Israel-Diaspora relations, with an emphasis on how participants can educate towards the ideas they are exposed to. Sample themes covered in the seminar include land & ownership; majorities & minorities; borders & boundaries, and more.
Serving as the "glue" between seminars, the cohort will convene for ten monthly community of practice gatherings – each hosted by a different fellow and their organization. Together, fellows will reflect on the material taught in the seminars, share their experiences as they apply new methods in the field, and discover new avenues for collaboration.
Community of Practice gatherings will take place on the following dates:
*Cohort participants will determine the time of day between morning, midday, and evening. *Final times will be announced prior to Seminar 1.
Dec 5, 2023
Jan 9, 2024
Feb 6, 2024
May 7, 2024
Aug 20, 2024
Sep 24, 2024
Oct 21, 2024
Jan 28, 2025
Feb 25, 2025
Mar 18, 2025
*These dates are subject to change.
Be part of this cutting-edge, community-wide initiative
Strengthen the impact of your educational experiences
Create a shared language with a diverse group of professionals in your community
Make a courageous commitment to change
An educator in the Cleveland community with demonstrated impact
A mid-level professional with between 4+ years of experience in your field
Excited about delving into the world of Jewish ideas and educational frameworks
In a professional and personal position to make a difference
...then you belong with us!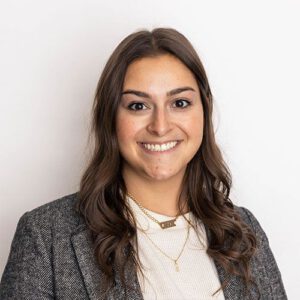 Program Director of Teen Volunteering and Philanthropy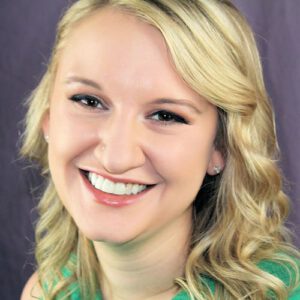 National Campaign Organizer
Religious Action Center of Reform Judaism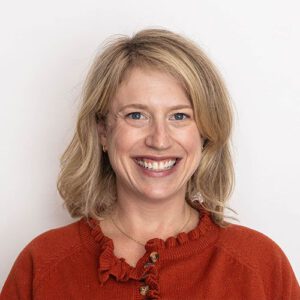 Senior Program Associate, JUF Young Families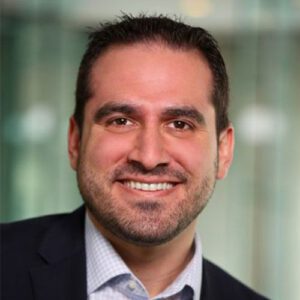 National Director of Communal Relations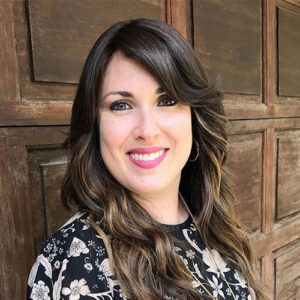 Jewish Family Experience (NCSY)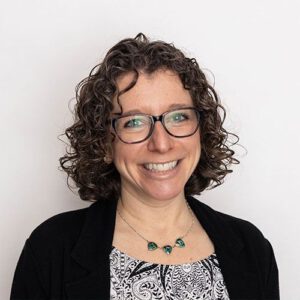 Associate Director Congregational Innovation and Education
Our experienced and innovative faculty will support, challenge, and guide you on your fellowship journey.
Mollie has over 10 years experience teaching in a variety of Jewish educational settings – from formal classroom teaching to nature education, theatre education to collaborative philanthropy education. She enjoys being in the field, as well as building programs and trainings to support others. Mollie holds a double Masters in Midrash and Jewish Experiential Education from the Jewish Theological Seminary, a BA in Religion from Bard College, and is a graduate
of M²'s Senior Educators Cohort. She lives in Brooklyn, NY with her husband and children.
The Cleveland Educators Cohort is designed for professionals with 4+ years of experience in the field. Part participants work at organizations such as federations, Hillels, Chabad, synagogues, Jewish day schools, social justice organizations, and more, and represent a variety of roles including executive directors, program managers, teachers, rabbis, educators, and more.
Tuition is considered a program commitment fee, and the entire amount will be returned upon full completion of the program. It will not be returned if participants leave the program early.
An educator in the Cleveland community with demonstrated impact
A mid-level professional with between 4+ years of experience in the field
Excited about delving into the world of Jewish ideas and educational frameworks
Have the position and support to make a difference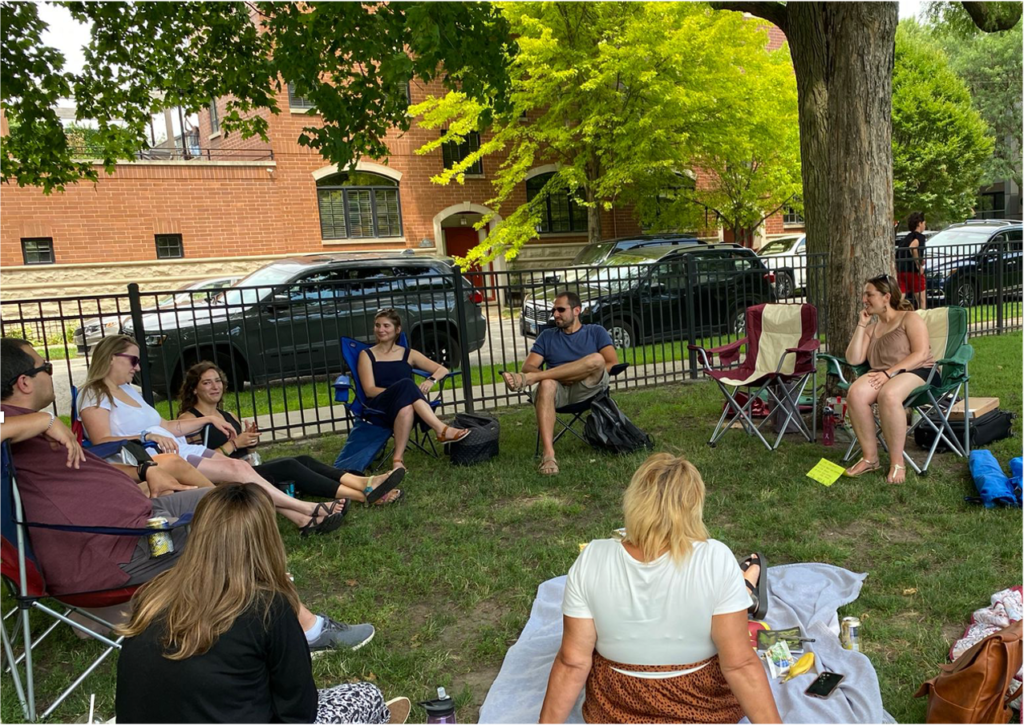 Applications are being accepted through May 31, 2023.
We take our learning seriously and therefore expect that fellows are fully present at all seminars, at all times. In order to create the most optimal learning cohort experience, we also ask that participants stay onsite. This includes staying at the provided accommodations even if we are located near your home.
The program includes regular mentorship and monthly gatherings as a community of practice. There are also assignments connected with the Ani Ma'amin Capstone Project which require a few hours a month. Full participation and compliance is required.
M² trains diverse Jewish professionals who come from all over the world and have varying approaches to Jewish life and practice. Our curriculum also reflects a plurality of Jewish voices and perspectives. If you have further questions about the program environment, please contact us.
In addition to participation in the program itself, tuition covers single occupancy hotel room and meals during seminars and any additional seminar-related expenses.
We believe that experiential Jewish education is not limited to a single Jewish educational setting or personality. Program participants include professionals working in day schools, camps, community centers, youth and teen programs, synagogues, federations, college campuses, and other Jewish organizations.
All you need is an openness to learning in an inclusive and pluralistic environment.
We highly value workplace integration and place a heavy emphasis on this throughout the program including providing access to M² staff for workplace integration and application conversations. In addition, we require that your current work supervisor acknowledge your participation in the Cleveland Educators Cohort. We offer to work with you and your supervisor/organization on an individual basis to help you create a strategy for integrating the program's teachings within your workplace.
The Cleveland Educators Cohort is facilitated by cross-disciplinary experts, M² core faculty, and mentors through educator support. See here for faculty from other M² programs (subject to change).
To be eligible for the Cleveland Educators Cohort, you must be a full-time Jewish educator with 4+ years of relevant field experience.
The Cleveland Educators Cohort is a partnership with the Jewish Education Center of Cleveland (JEC) and is generously supported by the Jack, Joseph and Morton Mandel Foundation.
Please contact Rabbi Stacy Schlein at sschlein@jecc.org with any questions or concerns.